The new tiny house community is the result of a partnership between Traverse Bay Resort, near the shores of Lake Michigan, and Wheelhaus, a Wyoming-based tiny house company. 
By By Michael Chamernik, Associate Editor | January 15, 2016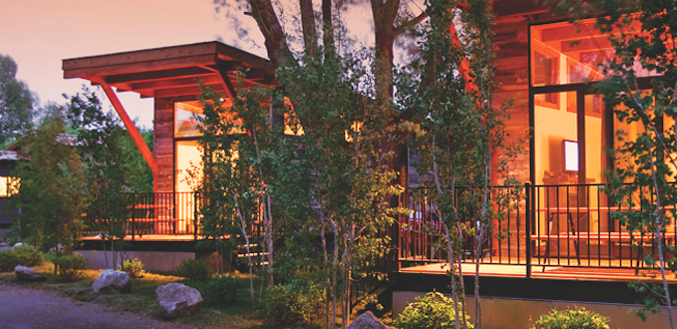 A new tiny house community called Tiny House Estates has been announced and will be located at the northern end of Michigan's Lower Peninsula, at Traverse Bay Resort in Traverse City, near the shores of Lake Michigan. The project comes from a partnership between the resort and Wheelhaus, a Wyoming-based tiny house company. 
Tiny House Estates will have 81 home sites and will feature homes from two Wheelhaus lines, Railcar and Caboose. The Railcar homes are 400 square feet with a bedroom, bathroom, combined kitchen and living room, and a private deck, brick patio, and covered porches. The Caboose version is similar, but also includes loft space. Bunkhouses, which are 200-square-foot add-ons for living space or storage, are optional.
The houses have wood floors and siding, glass showers with tile floors, and high-end fixtures. While the footprint is small, ceiling heights can reach 17 feet.
Each lot at the development will be 5,000 square feet, and they overlook scenic wooded valleys or cascading ponds with fountains. 
Tiny homes typically range from 100 to 400 square feet and are popular with people who want to simplify their lives but still want to own their residences. The houses utilize multifunctional living areas to maximize square footage. While homes at Tiny House Estates are classified as RVs, some houses are situated on permanent foundations.
Two of the major selling points at Tiny House Estates are location and price. The development is located within the 150-acre Traverse Bay Resort, which includes a clubhouse, pool and spa, tennis courts, and fitness center. Prices for the Wheelhaus tiny homes start at $229,000.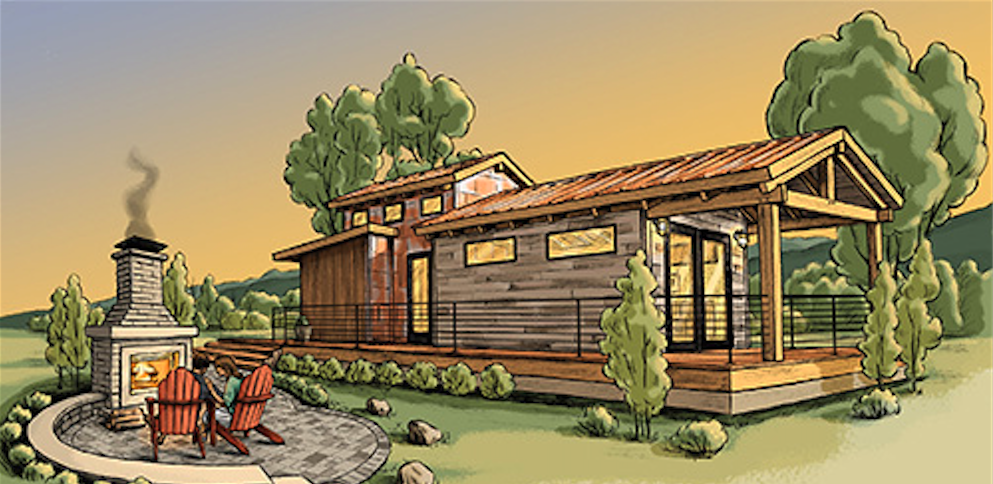 The Caboose (above), and the Railcar (below).