By By Mike Beirne, Senior Editor | May 1, 2017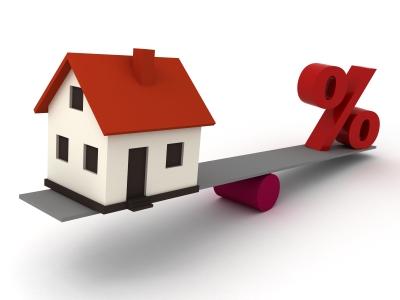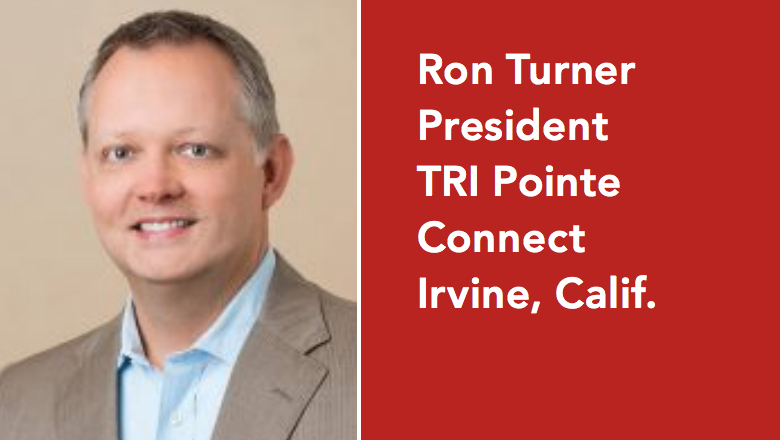 For a few years, home builders operated in a market with flat to declining mortgage rates. But the Federal Reserve has raised short-term interest rates twice since December and mortgage rates have subsequently risen to their highest levels since 2014. So, now that the Fed has indicated more hikes are possible, should there be a new set of expectations for the industry? Ron Turner leads the in-house mortgage division that underwrites loans to buyers purchasing homes from TRI Pointe Group's six builder divisions in seven states. Parent company TRI Pointe Group—No.11 in this year's Housing Giants rankings—has a healthy share of upscale clients, with nearly three-quarters move-up or luxury buyers. We asked Turner to share his thoughts about recent interest-rate developments.
Q: What impact does the interest rate increase have on the buying decisions of TRI Pointe's clientele? 
A: TRI Pointe Group's premium home builder brands generally have a higher average sales price than most other publicly traded home builders. That said, whether it's a premium entry-level buyer or a move-up buyer, it's the perception of what interest rates are doing that most affects buyers. We don't experience a significant number of customers not qualifying due to rising interest rates, but there's a new perception around an increasing interest rate environment.
Q: The low interest rates created a certain mindset for builders, too. Should there be adjustments in perceptions or expectations for builders or mortgage companies in a market where interest rates are expected to rise? 
A: Overall, rising interest rates affect home building and mortgages; I just don't think they're as significant as most would assume. For us, that's partly due to our premium demographics. I think, if anything, rising rates create a change in the buyer's sense of urgency to move. We've been in a flat-to-reducing interest rate environment for the last decade, so buyers' sense of urgency to purchase now or later hasn't been fueled by financial implications; it's been more of an emotional decision. But now, with media coverage of the Fed and with the Federal Open Market Committee raising rates, there's an increased sense of urgency to buy and avoid potentially higher costs in the future.
Q: Will this have any impact on the mindset of builders?
A: I think most home builders would say—as indicated by the NAHB/Wells Fargo Housing Market Index—that confidence levels continue to improve. We're at this point of the cycle where home affordability is still great and new-housing supply is limited, so I think home builder confidence will continue to increase. My perception of home builders' views on an increasing rate environment is similar to what I said regarding buyers: It creates a sense of urgency that we haven't realized in many years. So I don't see home builders' optimism about the market changing because of a half- to one-point change in interest rates.
Q: Do you expect rising rates to lower home prices or to at least slow down price appreciation?
A: The country has experienced significant home-price appreciation in certain markets; several where we operate. Most of this has been led by limited supply and high demand. I don't foresee a nominal interest rate change negatively affecting price appreciation, particularly within our price point. The First American Real House Price Index [RHPI] measures price changes of single-family homes adjusted for the effect of income and interest rate changes on consumer homebuying power. Based on the RHPI, real house prices are down approximately 35 percent from the highs of 2007. Using the RHPI as an affordability index indicates there is room for additional home-price appreciation.
Q: Might some of those buyer groups who would be potential move-up or luxury-home clients be likely to stay put with their locked-in lower-rate mortgages? 
A: I still think most buyers purchase as a life-stage decision, with the financial implication being secondary. Whether move-up buyers need more space, Boomers desire less space, or Millennials decide to form households, most people buy for lifestyle. There are also financing alternatives that the market hasn't really embraced since the downturn. Not to imply they are more risky, they're just different than what consumers have been selecting in the recent low fixed-rate mortgage market. Adjustable rate mortgages and interest only options are examples of financing alternatives that could benefit potential move-up or luxury buyers in an increasing rate environment.   
Q: How does having an in-house mortgage division help TRI Pointe compete against other nationals (Underwriting products that fit TRI Pointe builder clients? 
A: TRI Pointe Connect was created to deliver a consistent customer experience across all of our homebuilding markets while providing predictability and incremental profitability. We work closely with our homebuilding operators to create synergies within the home buying and mortgage process. We also provide mortgage products that complement our homebuilder's price points.   
Q: Are all the TRI Pointe builders using Connect?
A: TRI Pointe Connect opened in 2015 beginning with offices in Scottsdale, Ariz., and Bellevue, Wash., serving our Maracay Homes and Quadrant Homes teams, respectively. As licensing permitted, we opened additional locations throughout the country to serve Trendmaker Homes, Winchester Homes, Pardee Homes and TRI Pointe Homes. 2016 was the first year we were fully operational in all our homebuilding markets, and we provided financing for over 2,200 of TRI Pointe Group's homebuilding deliveries. We experienced substantial growth from our startup year through our first full year in operation. Our homebuilding operators were integral in the successful launch of TRI Pointe Connect as was our partnership with imortgage, a division of loanDepot. So while all our homebuilders are using TRI Pointe Connect to help grow their operations, we're all looking forward to additional benefits in the future.