Reconstructed by the Sarasota Architectural Foundation, the original cottage was named one of the most important houses of the 20th century in a 1957 survey of Architectural Record readers 
By By Susan Bady, Senior Contributing Editor | February 5, 2016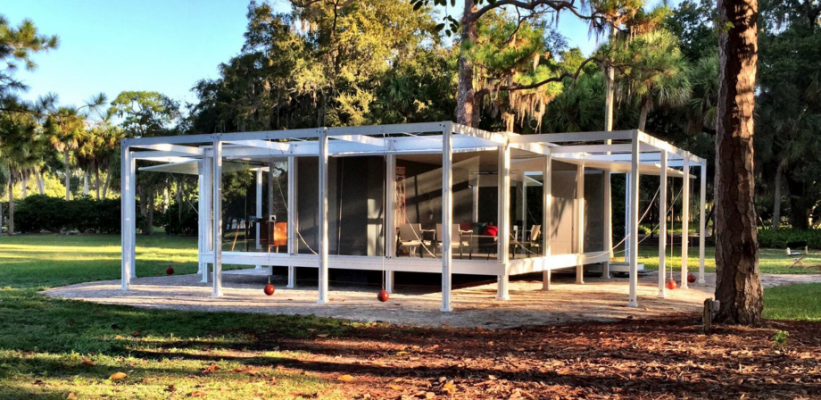 Photo: SAF/Dan Snyder
A full-scale, furnished replica of architect Paul Rudolph's iconic 1952 Walker Guest House is now open free of charge to visitors on the grounds of The John and Mable Ringling Museum of Art, in Sarasota, Fla. Reconstructed by the Sarasota Architectural Foundation (SAF), the original cottage was named one of the most important houses of the 20th century in a 1957 survey of Architectural Record readers, along with Mies van der Rohe's Farnsworth House and Philip Johnson's Glass House.
The Walker Guest House Replica made its debut in November 2015 during SAF's second annual SarasotaMOD architecture festival, which highlighted and celebrated Rudolph's stellar career. SAF Board Chair Janet Minker says that more than 9,000 people toured the home during the festival.
"Visitors can still see this captivating exhibit without crowds," says Minker. "What a fun, interactive experience to be able to walk into an in iconic modern home, just as it was built and furnished during the early 1950s."
The 24-by-24-foot guest house was designed for the subtropical climate of Dr. Walter Walker's property on Sanibel Island, which is about 100 miles south of Sarasota. The replica was built using Rudolph's original plans and is furnished as the house was in 1953. SAF funded the engineering and construction through private donations.
The Walker Guest House Replica will be displayed until Oct. 6, 2016. SAF's long-term goal is to exhibit the simple, yet elegant, building at museums nationwide. Click here for more information.
SAF celebrates the Sarasota School of Architecture movement, advocating the preservation of mid-century modern structures that exemplify its forward-looking principles. The organization was founded by architects Ralph Twitchell and Paul Rudolph. Counting Victor Lundy, Gene Leedy, Tim Seibert, Jack West, and Carl Abbott among its practitioners, the Sarasota School marked the high point in the development of regional modernism in American architecture.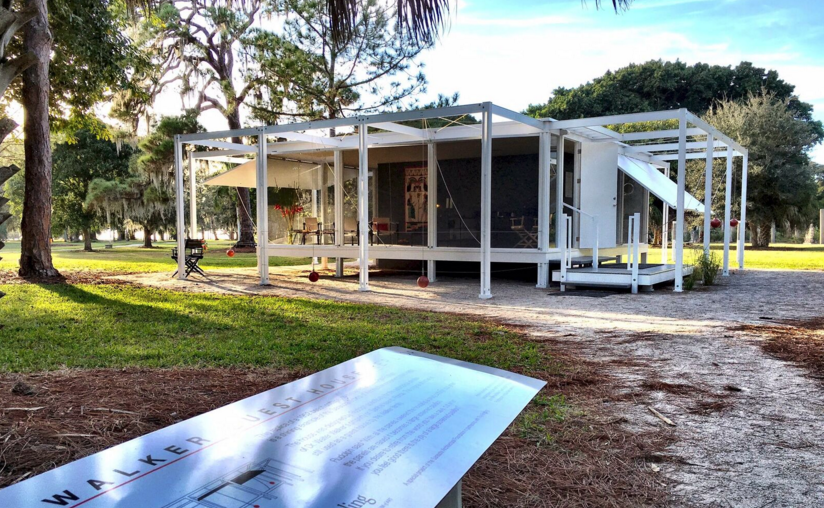 Photo: SAF/Janet Minker
The furnishings of the Walker Guest House Replica are based on highly detailed interior images taken in 1953 by legendary architecture photographer Ezra Stoller. Guests are invited to sit on a Rudolph-designed daybed, flip through the pages of period magazines, and open kitchen cabinets filled with vintage dinnerware.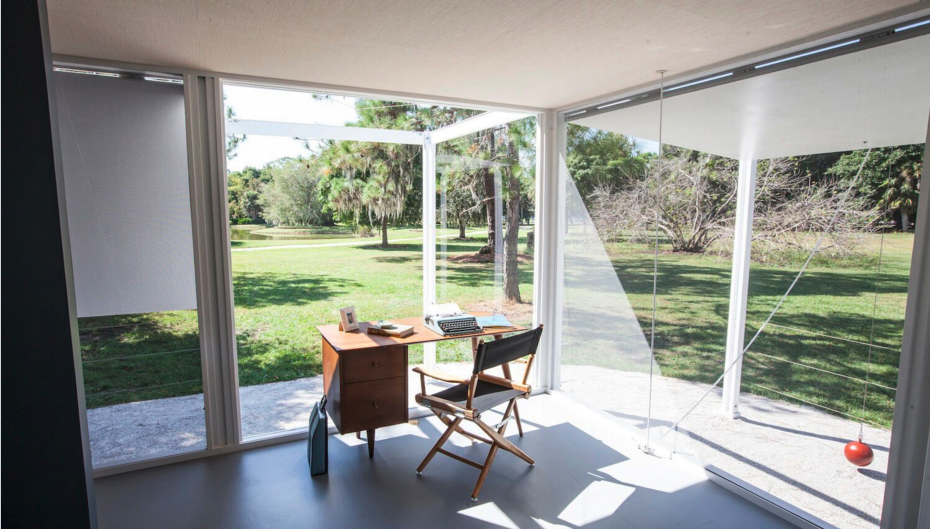 Photo: Jenny Acheson