As the trend of turning backyards into outdoor living and entertaining spaces grows, decks are an excellent, affordable option. Here are some popular ideas to transform decking areas.
April 11, 2016
Creating a new deck or updating an existing one is a great way for homeowners to add more space and increase home value at the same time. As the trend of turning backyards into outdoor living and entertaining spaces grows, decks are an excellent, affordable option. If homeowners are ready to transform their decking areas, here are some popular ideas.
Decking Types
Educate clients on the different decking materials when talking about adding on to the deck or replacing outdated materials. Explain the functionality and benefits of each material to clients when planning the project to see what will best suit their needs.
Composite decking is a wood alternative made from wood and plastic. It won't crack, splinter or fade and doesn't need to be stained, but it still maintains the look of a real wood deck. This type of decking may have a higher initial investment, but the durability and ease of maintenance can offset the cost in as little as five years.
The beautiful appearance of natural wood makes it a top choice for decks, although it can cost the same as composite and come with more work. This surface will need to be cleaned, resealed and re-stained throughout the life of the deck.
Pressure-treated wood is easy to work with and can help keep out some of unwanted elements, like termites and rot. Color-infused options are growing in popularity because they don't need to be stained and keep their color for several years.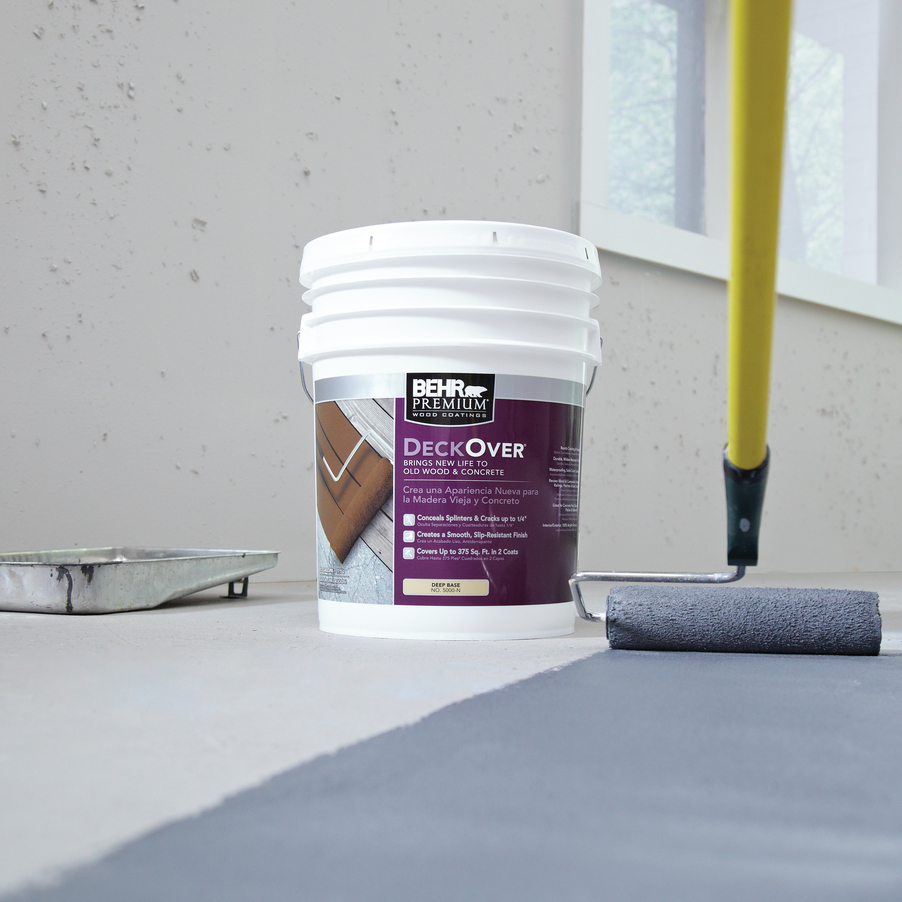 Restoring a deck
Enhance the look of wood surfaces by resurfacing with BEHR Premium DeckOver. Not only will it make the deck look brand new, but it conceals cracks and splinters by creating a smooth, slip-resistant finish. It works on deck railings as well.
When it comes to staining a deck, there are lots of options including clear and wood, semi-transparent or solid. Get started on a new color for the deck by starting with the Project Color App. This app allows consumers to see, match or find the perfect stain color for home owner's decking needs. However, even the best stains require refinishing every two to three years to keep the deck looking new.
Railing systems
Add an open feel to the deck by installing cable railing systems. These have been growing in popularity, and the benefits include better sight lines, durability that can withstand most weather conditions and minimal maintenance. If traditional deck railings are more their style, save money and time by installing pre-built railing systems or sections.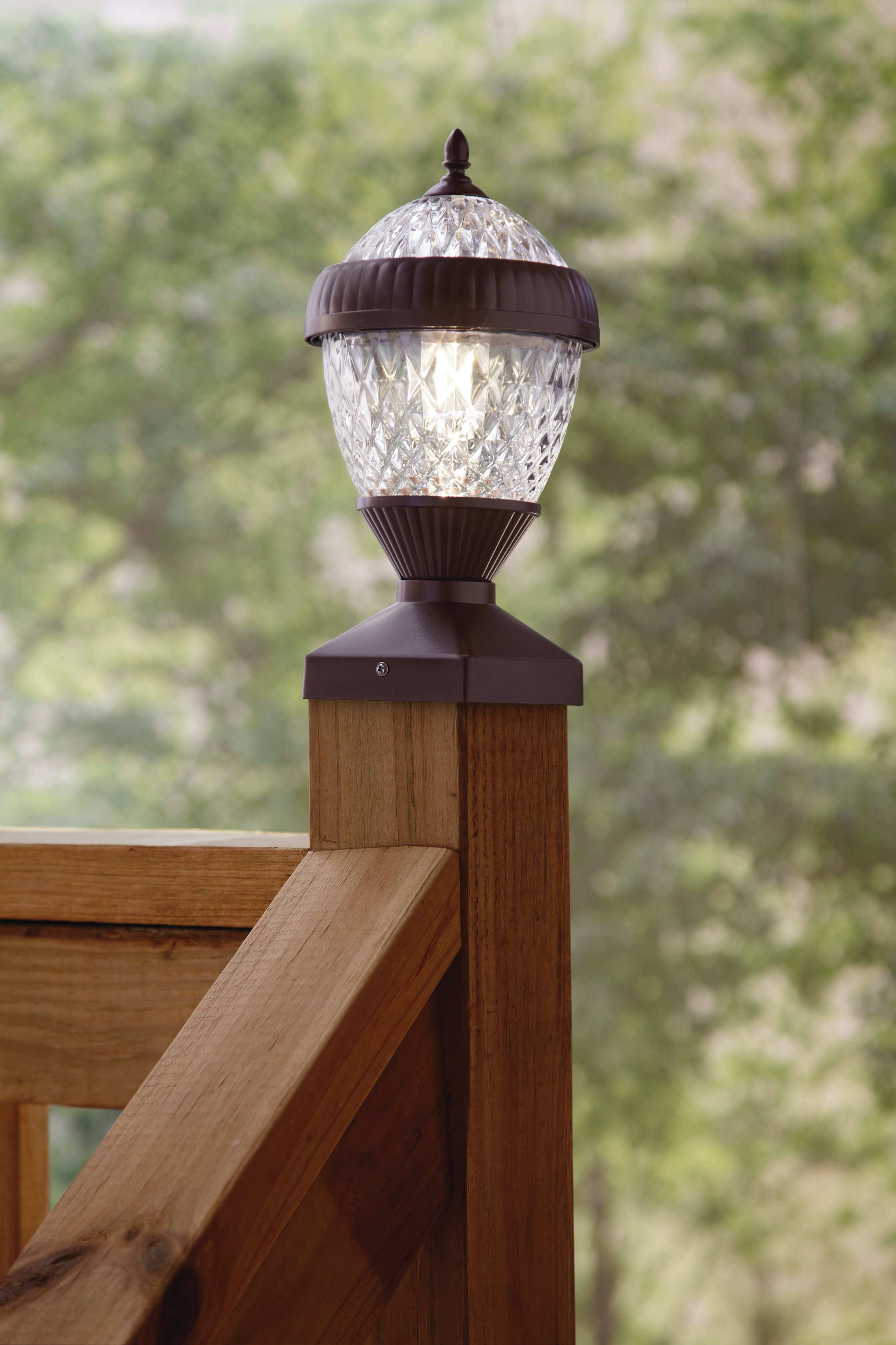 Lighting
Add creativity and functionality to an existing or new deck with lighting. Placing Low-Voltage LED lights underneath railing or steps helps with safety and adds a nice ambience in the evening. These types of light use 80 percent less energy and boast a life of 50,000 hours. Make the setting even more inviting by adding solar-powered, lighted post caps. These offer long-lasting bulbs without the hassle of any wiring. Some even come with LED technology for even more energy efficiency. 
Whether a home needs a new deck or a renovation to the old one, it is a great project to tackle this spring.  
About the Author: Geoff has been with The Home Depot for more than 18 years and in the lumber and building materials industry for nearly 30 years. He has worked as a merchant and a supplier – experiencing the different building practices and regional nuances of lumber and building materials in five different states.