No mid-cycle jitters: even entry-level homes gain traction as a market opportunity for next year
By By Mike Beirne, Senior Editor | November 28, 2016
Almost half of builders responding to Professional Builder's 2017 Market Forecast Survey expect to sell more houses next year, and more than two-thirds graded 2016 as a good, very good, or excellent business year for their companies. While custom homes and houses for move-up buyers were identified as the strongest market segment by more than three-quarters of builders, 24.4 percent expected that first-time buyers would be their best market in 2017. That sentiment perhaps reflects a resurgence of interest in building entry-level homes, considering that just 3.5 percent of respondents identified first-time buyers as the 2016 primary consumer target for their businesses. Starter homes were identified as a strong market niche by just 13.2 percent of respondents in last year's survey and by 7.6 percent in the 2014 poll.
Annual revenue this year increased from 2014 for 54.8 percent of survey participants, and almost two-thirds anticipate next year's sales to go higher. Optimism for the industry is carrying over, as some 78 percent project that next year will be good or very good for their operations, and 13 percent expect next year will be excellent.
For more survey results about 2017 expectations, see the charts that follow.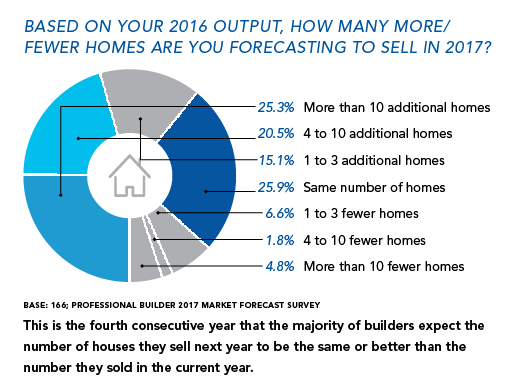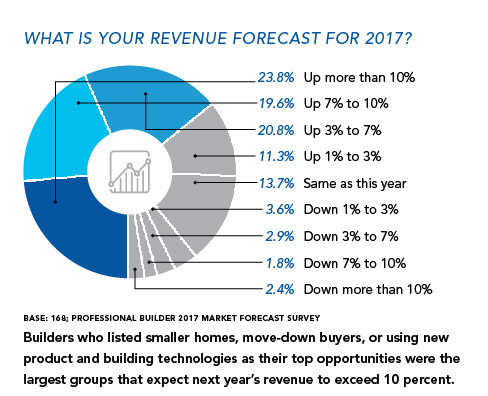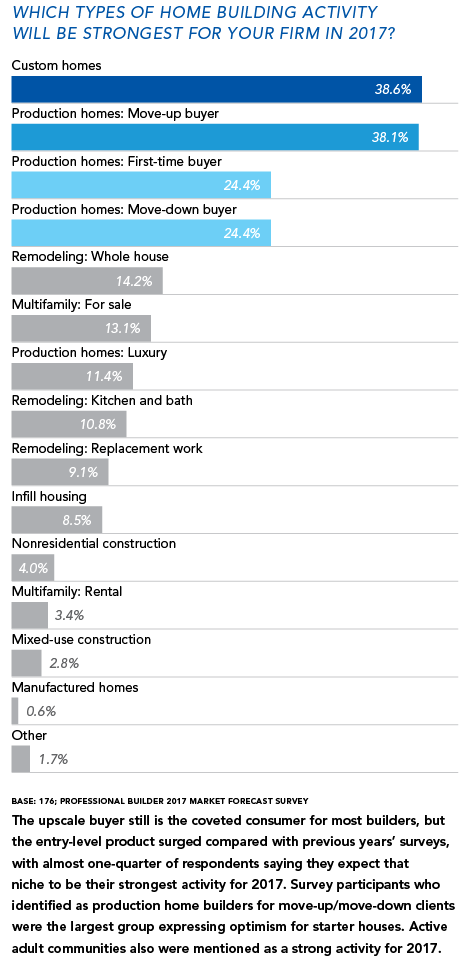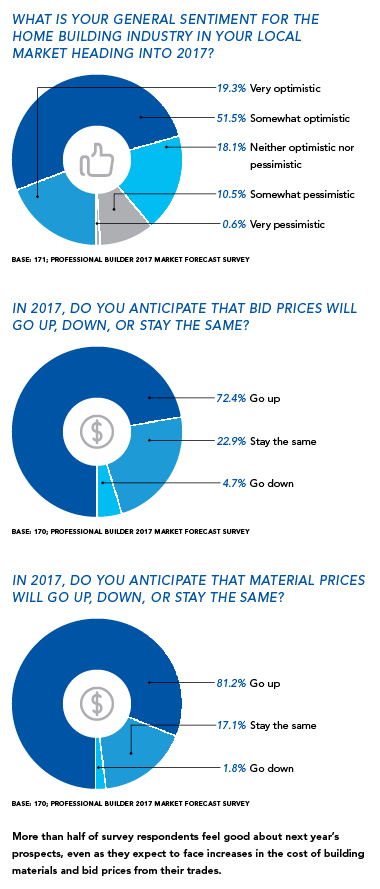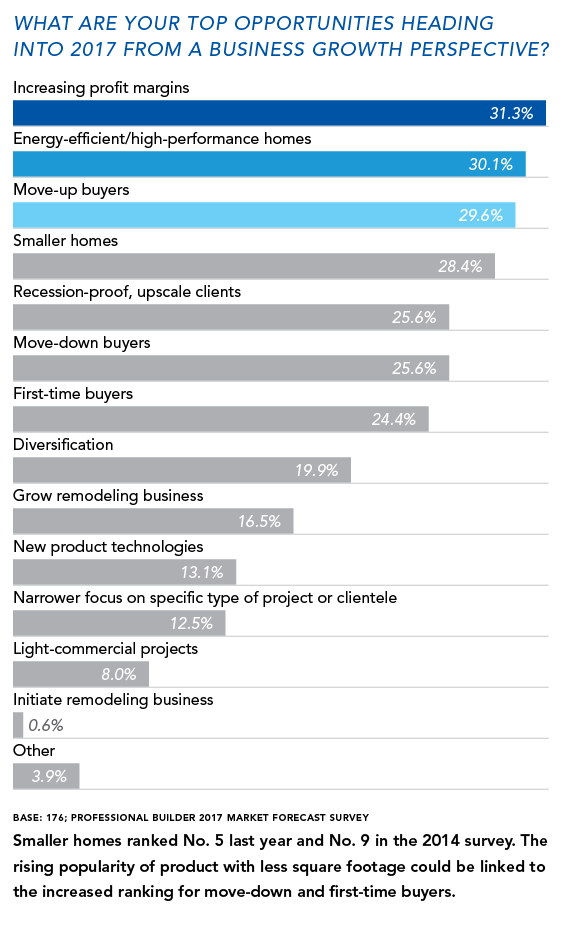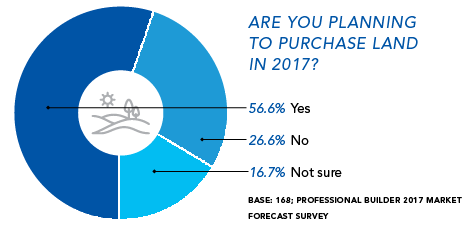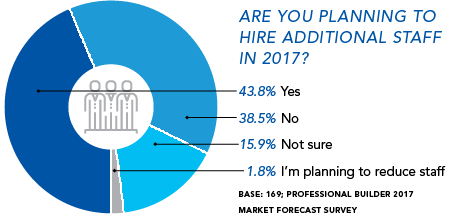 Builders are confident enough about what they think is ahead to continue investing in land, and more respondents are planning to hire compared with 46.4 percent last year who had no plans to do so.
METHODOLOGY AND RESPONDENT INFORMATION: This survey was distributed between Oct. 7 and Nov. 8, 2016, to a random sample of Professional Builder's print and digital readers and to members of Builder Partnerships. No incentive was offered. By closing date, a total of 176 eligible readers had returned surveys. Respondent breakdown by discipline: 36.3 percent production builder for move-up/move-down buyers; 31.0 percent custom home builder; 12.9 percent diversified builder/remodeler; 3.5 percent production builder for first-time buyers; 2.9 percent architect/designer engaged in home building; 2.9 percent multifamily, 2.9 percent luxury production builder; 1.2 percent manufactured, modular, log home, or systems builder; and 6.4 percent other. Approximately 27.5 percent of respondents expect to sell one to five home units in 2016, and 24.5 percent project selling more than 100 units.