Eighteen products were chosen for innovation in design and practical application
By Sara Elliott, Associate Editor | April 22, 2015
PCBC—formerly known as the Pacific Coast Builders Conference—is the largest home building trade show on the West Coast. The show is a mother lode of great new ideas, and it's a terrific place to meet innovators in the world of home building. PCBC will take place this year in San Diego on June 24 and 25.
Each year, in the spirit of PCBC's focus on innovation, show organizers put together a juried competition, the Parade of Products. POP, as it's known, salutes outstanding achievements in innovation and new product development. The winners are the latest and greatest, but they need to be more than that: In order to be considered, entries must also demonstrate practical application and problem-solving.
Among this year's entries, ingenuity and innovation ruled. Competition was stiff. As jury member and Professional Builder contributor Nigel Maynard said, "The economy turned a corner, and advances have been flying fast and furious." Listed alphabetically by company name are the winners of the 2015 Parade of Products. And the envelope, please …
1. ACT | D'Mand Kontrols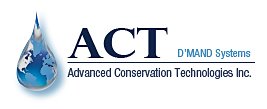 D'Mand Kontrols hot water recirculation system delivers hot water on demand, reduces water waste, and conserves energy. ACT's recirculating hot-water pumps send cold water in the plumbing back to the water heater via the cold water, or dedicated return, line while simultaneously bringing hot water to all fixtures on the line in a matter of seconds. Unlike other hot-water recirculation pumps, ACT said its D'Mand Kontrols pump doesn't allow hot water into the cold-water line and delivers hot water to the furthest fixtures based on user demand rather than relying on a timer-activated system.
2. AxisPointe | InSite Mobile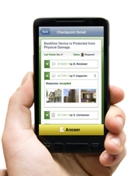 AxisPointe InSite Mobile helps builders produce higher-quality, more energy-efficient homes. Those using InSite Mobile can utilize customized checkpoints, track the construction schedule of a project, and ensure the proper installation of more than 300,000 building components in the AxisPointe library. Photos captured by the app are shared with the customer, who can watch the progress of construction from any Web browser. Deficiencies are documented in seconds and are shared with trade partners for quick resolution. Trades can verify corrections using any mobile phone and camera. InSite Mobile also captures the bar code data of appliances and other products, which are recorded into the HomeProfile system and stored for the life of the home.
3. BASF | The HP+ Wall System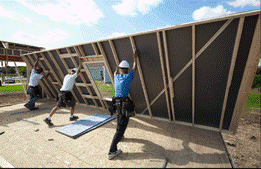 The HP+ Wall System is part of BASF's Beyond High Performance systems-centric approach to sustainable construction combining advanced framing techniques and control layers that provide durable structural resistance, use less wood than traditional construction
, and deliver exceptional energy and cost efficiency. The system is available in multiple assemblies, each engineered to include a unique combination of select products from BASF's proven portfolio, based on construction approach,
 materials, and geographic mandates and requirements.
4. Delta Products | SIG80MLED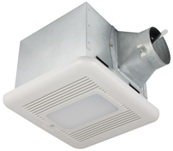 The Delta BreezSignature SIG80MLED bathroom ventilation fan features an adjustable delay timer and continuous low-speed controls. It boasts 80 cfm air flow, virtually silent operation at less than 0.3 sones, uses less than 9 watts to power the fan, and has a 70,000-hour DC brushless motor and a 30,000-hour LED light.
 
5. General Electric Appliances | GeoSpring Pro Hybrid Electric Water Heater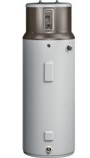 The GeoSpring Pro Hybrid Electric Water Heater uses heat pump technology to absorb the heat in ambient air and transfer it to water, making GeoSpring efficient and environmentally friendly. According to the manufacturer, the GeoSpring will save the average five-to-six-person household $620 to $740 each year, making the heater 69 percent more efficient than a standard electric model. First-hour delivery provides 92 gallons of hot water. Electronic controls feature five operating modes, including vacation mode. The heater is made in America.
6. Kwikset | Kevo Plus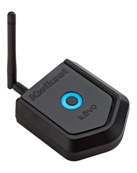 In 2013, Kwikset's Bluetooth-enabled Kevo deadbolt introduced an entirely new interface for keys by turning a smartphone into an electronic key and allowing the deadbolt to recognize and respond quickly to the touch of a finger for ultimate convenience. New for 2015 is Kevo Plus, which adds greater flexibility and customization to Kevo. In addition to providing enhanced service to improve the current Kevo user experience, Kevo Plus satisfies a top customer request: remote locking and unlocking from a smartphone. Whether unlocking the door for neighbors while on vacation or locking the door behind a forgetful teenager while the parent is at work, homeowners benefit from total control over their door security.
7. Marvin Windows and Doors | Ultimate Multi-Slide Door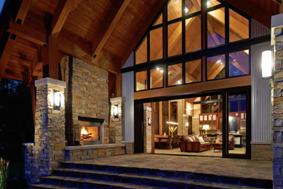 Marvin's Ultimate Multi-Slide Door was designed with narrow stiles and rails to allow for maximum views. The door is available in standard widths up to 50 inches wide and 12 feet tall, as well as in a variety of configurations including a pocket or stacked-panel configuration. Other features of the multi-slide door include a flush sill, pull-and-latch-style hardware, a multi-point lock, easy installation, and a U-factor of 0.28. The Ultimate Multi-Slide Door offers a six-week lead time for standard options and is backed by a 20/10 limited warranty.
8. Marwin Co. | The Marwin One-Touch Electric Attic Stairway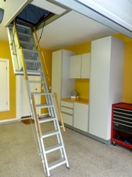 The Marwin One-Touch Electric Attic Stairway allows easy access to the attic with the touch of a button and features aerospace technology in its design, including aluminum sliding sections and a duty rating of 500 pounds. The electric attic stairway can reach ceiling heights of up to 14 feet. It comes completely assembled and ready to install in standard attic stairway rough openings of 22½, 25½, and 30 inches wide. Doors are insulated with R-10 R-Max foam board, are weather-stripped, and are Energy Star compliant. The Marwin One-Touch was named Most Innovative Product this year at the 2015 International Builders' Show. 
9. Nexus eWater | Nextreater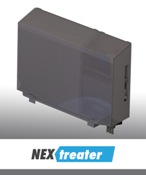 The NexTreater is a home-scale solution to clean shower, laundry, and other drain water to crystal clear, "near-potable" quality for storage and approved reuses such as lawn irrigation and toilet flushing. According to Nexus, homeowners in Southern California who install the NexTreater can expect to reduce their water consumption by as much as 30 percent while also cutting their sewer flow by up to 70 percent, generating four times the water savings. The NexTreater meets all requirements set by the California Plumbing Code.
10. Parmir Water Systems | SSB-3195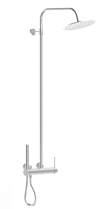 Parmir Water Systems' outdoor wall-mounted showers include handheld sprayers and are made from solid stainless steel 316, a medical grade stainless steel with greater rust-resistance. The shower is designed to handle acid and alkaline environments and is made using single-cast technology. Noncorrosive, completely recyclable, environmentally sustainable, and 100 percent lead-free, the shower is sturdy, with a polished surface that can be repolished to maintain its shine.
11. Reliance Worldwide | SharkBite PVC Transition Fittings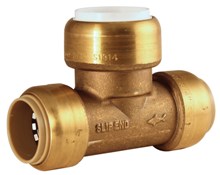 SharkBite PVC transition fittings connect PVC pipe (Sch. 40, 80, and 120) to copper, PEX, CPVC, or PE-RT pipe, eliminating the need for soldering, clamps, unions, or glue. SharkBite's variety of fittings include transition couplings, slip couplings, tees, and male adapters in sizes ½, ¾, and 1 inch.
12. Simpson Strong-Tie | Simpson Strong-Tie Strong-Rod Systems

Simpson Strong-Tie is introducing the new Strong-Rod Anchor Tiedown System (ATS) for its Shearwall Overturning Restraint and the Uplift Restraint System (URS) for Roofs. The Strong-Rod Systems consist of a combination of rods, coupler nuts, bearing plates, and shrinkage-compensation devices that all work together to create a continuous load path to the foundation. The Strong-Rod ATS is designed to resist shearwall-overturning forces resulting from the wind or a seismic event. A critical aspect of the Strong-Rod ATS is the code-tested shrinkage compensation devices, which take up gaps to continuously engage the rod at all times during the shrinkage of wood members, ensuring optimal performance.
13. Stuc-O-Flex International | WaterWay Rainscreen Mat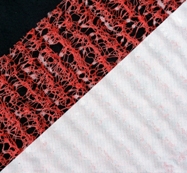 WaterWay Rainscreen Drainage & Ventilation Mats help to create separation between building and cladding while forming space for drainage. The mats consist of a polypropylene core of fused, entangled filaments in varying thicknesses, depending on the desired cavity space and cladding selection. The polypropylene core is bonded to a moisture resistive filter fabric that functions like an additional layer of weather-resistant barrier so that the mats provide a capillary break and allow for continuous ventilation by convection. The sustainable mats allow for simple interface with a variety of different cladding materials and form a thermal break. Eligible for LEED points, the insurability of the mats also allows users to save on insurance premiums.
14. Tile Redi USA | Redi Trench Center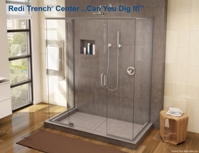 Tile Redi introduces the Redi Trench Center, the industry's only one-piece ready-to-tile shower pan with an integrated linear trench and trench drain. The Redi Trench Center offers a choice of either a tileable or non-tileable drain top.
15. Toto USA | Ultramax II 1G Toilet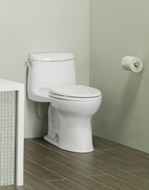 Toto's Ultramax II 1G Toilet uses gravity-based Double Cyclone technology, which translates to a powerful and ultra-high-efficiency 1.0 gallon per flush without the need for a complex pressure-assist system.
16. Uponor | ProPEX Lead-free Brass Ball Valves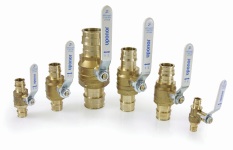 Uponor is offering an industry first: code-listed, lead-free (LF) brass, PEX-to-PEX, full-port ball valves that come in sizes from ½ inch to 2 inches. The first valves in the industry listed to ASTM F1960, NSF 14/61, NSF 359, and the Uniform Plumbing Code (UPC), the valves allow professionals to install an inline, PEX-to-PEX solution anywhere in the system. The valves feature blow-out proof stems and offer stem extension kits for insulated piping applications (accommodating up to 2 inches of insulation). Both sides of the valve feature Uponor's unique ProPEX fitting system that holds tight with 1,000 pounds of radial force for a strong, secure connection.
17. Viking Range | Viking Professional TurboChef Oven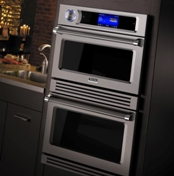 According to the manufacturer, the Viking Professional TurboChef 30-inch double oven is the fastest residential oven in the world. The oven will brown, sear, roast, and caramelize up to 15 times faster than conventional ovens. Its high-speed technology has been used in more than 130,000 commercial kitchens worldwide.
18. Whirlpool | Whirlpool HybridCare Heat Pump Dryer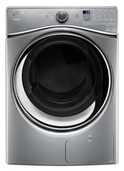 Compared with typical dryers that use large amounts of energy for venting hot, moist air, the ventless 7.3 cubic foot Whirlpool HybridCare Heat Pump Dryer regenerates energy during the drying cycle by using a refrigeration system to dry and recycle the same air. The technology reduces energy consumption, using up to 73 percent less energy with the Eco Dry setting while drying loads within normal dry times, Whirlpool says. The Energy Star-certified high-efficiency electric dryer easily installs in more places thanks to the ventless design. Installation is no longer limited to a specialized closet or basement because a wall output isn't required.
Judges for the 2015 Parade of Products:
Denise Dersin, Professional Builder magazine, Editorial Director
Jeff Allgood, Taylor Morrison, Corporate Director of Strategic Sourcing
Nea Maloo, Showcase Architects and Developers, Architect
Nigel F. Maynard, Writer, Blogger, Product Guru
Richard Zimmerman, EcoMetric, USGBC-LEED for Homes Provider