Despite positive growth, it will take awhile for jobs to reach pre-crash levels
January 22, 2016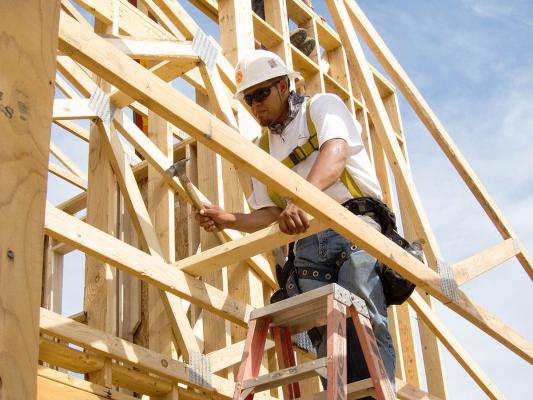 Residential construction jobs are on the uptick, but while they are no longer in the trough, they aren't exactly on a collision course with their pre-crash, 2008 levels either. Currently, the numbers are right in the middle, which isn't a bad place to be, all things considered.
The number of people working in residential construction in the U.S. rose 5.8 percent in 2015, more than doubling the number for annual job growth for all employment, Zillow reports. More than 23,000 Americans were hired to build homes and apartments across the country in December alone.
However, the crash was so devastating that even at these rates, it's likely to take at least the rest of the decade for construction employment to return to pre-crash levels.