New executive orders may raise construction costs, South Florida braces for climate change-induced flooding, and two startups will buy and sell your home
By Peter Fabris, Contributing Editor | April 21, 2017
Concerns over increased construction costs following Trump executive orders
President Donald Trump recently signed executive orders that could raise the cost of construction projects. Trump aims to place new restrictions on foreign worker visas and limit the materials that public agencies can buy from foreign manufacturers. The President's "Buy American, Hire American" order includes increased restrictions on the waivers that public agencies use to buy goods from overseas.
That measure requires agency chiefs to sign off on any exemptions to domestic sourcing requirements and mandates that transportation projects use steel that has been melted and poured in the U.S. Trump's actions include a revamping of the H-1B skilled-worker lottery program that governs certain foreign workers' ability to work in the U.S.
The executive order calls for a 220-day review period by agency heads to figure out how to make the changes necessary to comply. There will be no changes to existing rules for several months. There is concern that these actions will impact material costs for the construction industry as a whole.
South Florida officials already considering possible climate change impacts on home markets
Concern is starting to mount in South Florida over the impact of possible climate change-induced flooding. In a Bloomberg report, the mayor of Coral Gables said he wonders if home values would decline gradually or precipitously if, say, a bank refuses to issue a mortgage over fears of future flooding. Or will an insurer refusing to issue a homeowners policy trigger a selloff? The fear is that a drop in home values could come even before flood waters destroy a single home.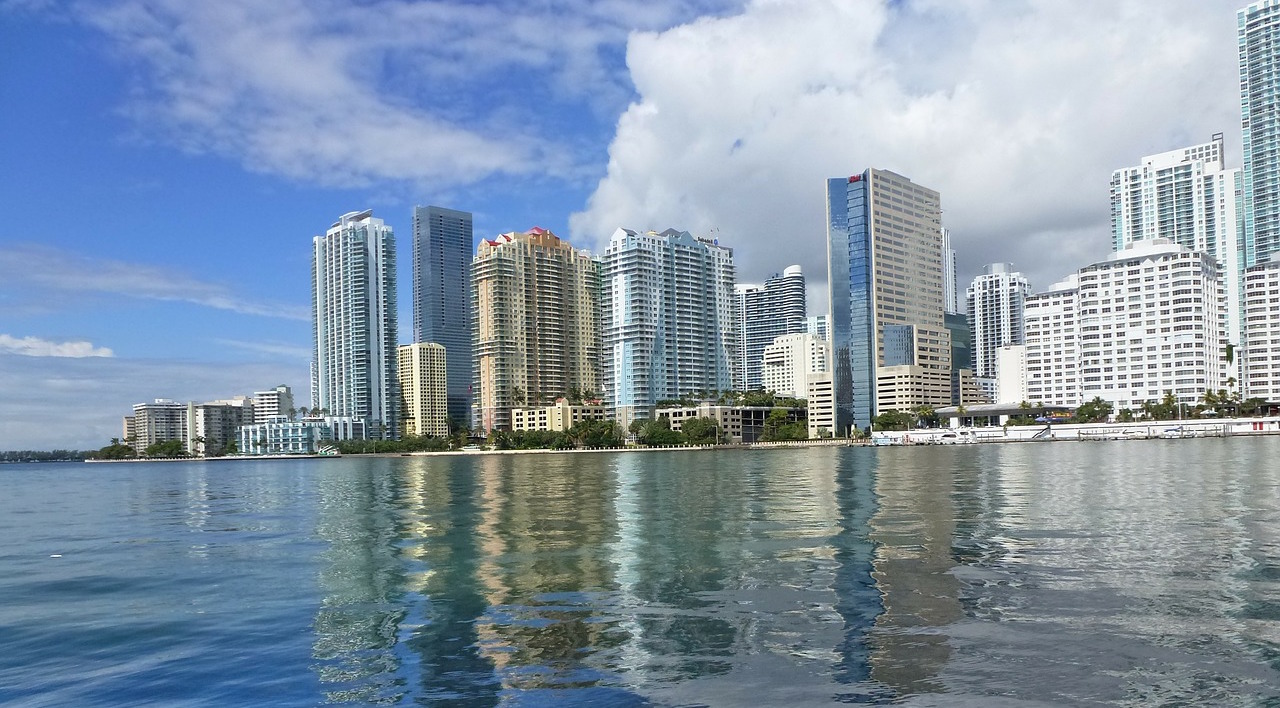 Miami. Photo: Pixabay
Brochure on tools to document home energy efficiency features available
The Home Performance Coalition (HPC), with assistance from the Appraisal Institute and the Building Codes Assistance Project, published a two-page brochure that educates home-buyers, homeowners, and energy efficiency contractors on the importance of documenting a home's energy efficient features in a standard format. This is important to ensure that they are taken into account during an appraisal. The brochure also provides contractors and homeowners with links to tools that can be used to verify a home energy efficiency upgrade has been performed.
DOE delay on efficiency standards, test procedures will create uncertainty for manufacturers
The U.S. Department of Energy (DOE) issued delay notices recently for two energy efficiency standards and three test procedures, which creates uncertainty for manufacturers and industry, according to a policy advisor with the Natural Resources Defense Council.
The delays impact effective dates for energy efficiency standards for ceiling fans and the design and construction of new federal low-rise residential buildings, and for test procedures for measuring the energy use of central air conditioners and heat pumps, air compressors, and walk-in coolers and freezers. The compliance dates may remain unchanged, but delaying the effective date creates uncertainty for product manufacturers and their supply chains, the advisor writes.
Startups purchase homes for reselling, remove hassle of home selling for owners
Startup firms including OfferPad and Opendoor are reducing the hassle of selling a home by buying homes outright and reselling them.
These firms take a cut of the difference between the purchase and sales prices. OfferPad app users enter their physical address and are promised a competitive offer within a day via email based on comparable sales on nearby properties and other local market data. If the seller likes the offer, they can select their move date, from five to 90 days out. The cost of any repairs needed is deducted from the final sales price.