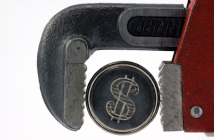 By eliminating waste in the home building product and process, builders can negate the added costs for going green, writes Lean building guru Scott Sedam in his latest column.
Working with structural insulated panels has its challenges, especially for first-time users. To help shed some light on the common problem areas, we've asked a SIPs expert to provide key tips and do's and don'ts when working with the technology.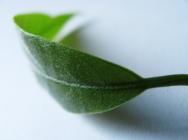 A new study from environmental marketing agency TerraChoice found that 95 percent of green claims on home and family products were misleading. Of nearly 5,300 products reviewed, only about 240 were considered "sin free" when it comes to environmentally-friendly claims.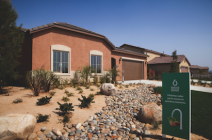 It's good to be green, but everything starts with affordability. That's what home builders have learned about creating marketable products for cost-conscious, savvy buyers. Solar panels and tankless water heaters are attractive options, but achieving green at an affordable price requires getting back to basics: using land economically, reducing waste, making the most of smaller square footage, and keeping operating costs to a minimum.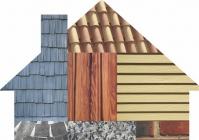 There are a number of reasons builders might make the decision to switch building products, materials, or systems. A different product may offer first-cost or labor savings over your current product. Or perhaps it will make your homes more energy efficient or green, and thus more marketable to potential buyers. Regardless of the reason, switching products does pose risks and challenges for builders.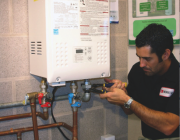 The eco-friendly design of the Noritz NR83-DVC whole-home residential tankless water heater features several green improvements, including reduced amounts of lead and cadmium, and less consumption of standby electricity.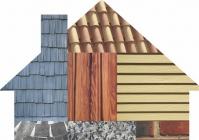 The editors of Professional Builder and Professional Remodeler magazines are in search of the latest "breakthrough" products for the residential construction industry for our annual 101 Best New Products report.

ODL has introduced a new sliding patio door with blinds between the glass that offers homeowners control of light and privacy.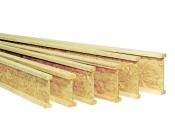 The entire engineered wood product line from Boise Cascade is now available as FSC Chain-of-Custody-certified through the Forest Stewardship Council.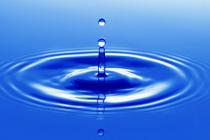 Stormwater management plans and low-flow fixtures are among the top water-conservation measures employed by home builders, according to a Professional Builder survey.
Pages