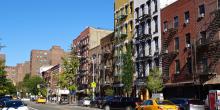 Apartments in New York City. Photo: Steve Parker/Creative Commons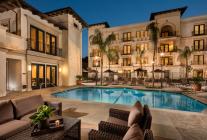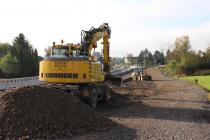 Pixabay Public Domain
Many builders have little choice but to look farther and farther out into the suburbs, where the prices need to be highly competitive to entice enough buyers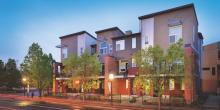 Located in Wheat Ridge, Colo., a close-in Denver suburb, Thrive Home Builders' Perrin's Row is attracting mostly Millennials who like its walkability and excellent school district. 
Projects of 50 units or less offer an opportunity for small- and medium-size builders to get a leg up on the nationals.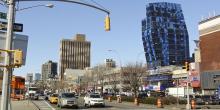 A study found that 42 percent of growth in renters over the past decade came from the 55 and older demographic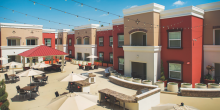 The courtyard facilities at Perris Station are intended for socializing, exercising, and outdoor cooking.
Five trends show how universal design is reaching beyond mobility to embrace walkability, wellness, and community connections
Pages