Brookfield Residential and architect SDK Atelier employed an innovative piazza
concept at La Vita at Orchard Hills where homes are clustered in groups of four
around shared motor courts. The courtyards also serve as community gathering spots.
Photos: Eric Figge
At La Vita at Orchard Hills, Tuscan-style homes clustered around small piazzas bring a little Italian flavor to Orange County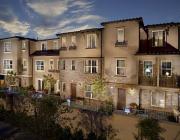 Rendering for Landsea's first project in the U.S., a detached townhouse in the north of Mission Viejo in Orange County, California. Courtesy of Landsea Group Co. Ltd.
One of China's premier green home builders, Landsea Group Co. Ltd., announced its plan to invest $1 billion in the U.S. housing market in the coming years.

K. Hovnanian's Four Seasons at Lakes of Cane Bay will be the newest neighborhood in Cane Bay Plantation and will feature an expansive lake system and waterfront properties.

Mixed single- and multi-family community is the first new development in Newark in 10-plus years.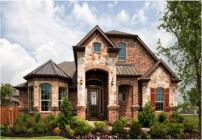 Photo courtesy of Sandlin Homes
New master-planned residential community will offer homes from the $150,000s.
Photo courtesy of Taylor Morrison
Six floor plans will debut at the grand opening of master-planned golf community Castle Pines Village on April 26 and 27.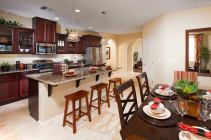 Photo courtesy of Woodside Homes
The 262 lots are located on the east side of Tulare, Calif., and will serve as a follow-up project to the builder's adjacent Villapaseo community.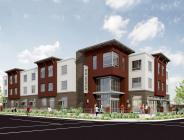 Forty-eight new workforce apartments will be available to low-income families in Mountain View, Calif.
Photo courtesy of the SPR Agency
In addition to Taylor Morrison and Toll Brothers, the 2,100-acre Travisso in Austin, Texas, will feature the homes of Drees Custom Homes, Highland Homes, and Grand Haven Homes.
Pages