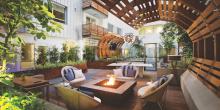 Sway's 1850 Clubhouse is an open-air lounge with private nooks, a community bar, and a custom billiard table. Photo: Adrian Tiemens Photography. Click here to enlarge.
Demand for rental housing is at an all-time high, fueled by a wave of Millennials who are taking their first steps into living on their own.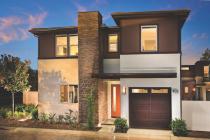 Homes at The Edge satisfy Costa Mesa's parking requirements, says architect Alan Scales: "You're getting two cars in the garage and a third car in the driveway." The exteriors have a transitional flavor, he points out, with elements of traditional design such as lap siding and warm, earth-tone colors and veneers, but placed to offer an innovative look. 
High-density detached housing offers maximum value on small lots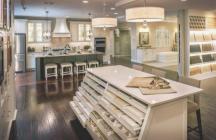 "We sell a lot of upgrades," says Drees Homes' VP of national purchasing and operations, David Metz. "But they're not the main focus of the design studio. Our philosophy is that it's there to enhance the home-buying experience and make building a house easy and straightforward." 
Today's design centers take a page (or two) from successful retailers to improve the buyer experience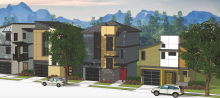 How do you deliver a home within reach that excites the imagination of a first-time buyer?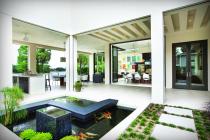 Private Residence, Winter Park, Fla.
Builder/Architect: Phil Kean Design Group, Winter Park
Photo: Uneek Luxury Tours/Courtesy Phil Kean Design Group

This courtyard home uses 12-foot sliding glass doors to open the interior living space to the lanai. The lanai itself is 1,132 square feet and features a koi pond, a summer kitchen, and an outdoor dining and seating area. Opening the home to the outdoors doubles the home's living space.

 
Well-designed exterior living enhances a new home's appeal in all types of climates
Want some elevation education? Pros offer tips on nailing the classics for greatest curb appeal
The term multigenerational refers to at least three generations under the same roof, though homes designed for two generations are often tagged that way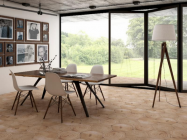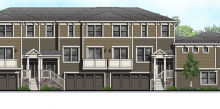 New construction appeals to "recently liberated" empty nesters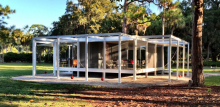 Reconstructed by the Sarasota Architectural Foundation, the original cottage was named one of the most important houses of the 20th century in a 1957 survey of Architectural Record readers 
Pages