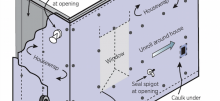 Modern building assemblies are less tolerant of design and installation flaws, which requires that today's homes be better designed and built.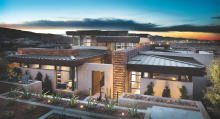 The New American Home 2016, Henderson, Nev., designed and built by Element Design | Build (Photo: Jeff Davis, Jeff Davis Photography).
The home puts a premium on indoor air quality, but it's also water-wise and energy-smart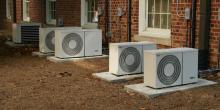 Photo: Ildar Sagdejev/Wikimedia Commons.
The DOE made 12 specific proposals covering a wide breadth of issues for residential buildings.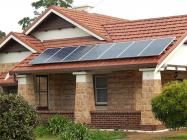 Photo: Michael Coghlan/Creative Commons.
The state pledged $30 million for local banks and credit unions under the state's new Mass Solar Loan program.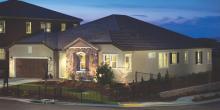 Three award-winning houses prove that building Zero Energy Ready Homes is good business.
Lowering your HERS scores will benefit both you and your buyers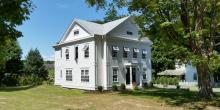 Winners of the 2015 Housing Innovation competition prove that high-performance homes are possible in every climate and at any price point.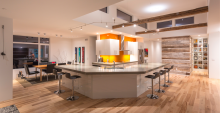 Life at net zero suits New England couple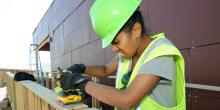 Farhana Rahman of the New York City College of Technology sands the rails that supports the team's ramp on Day 9 of the U.S. Department of Energy Solar Decathlon at the Orange County Great Park, Irvine, California, Tuesday, Oct. 6, 2015. (Credit: Thomas Kelsey/U.S. Department of Energy Solar Decathlon)
Some participating teams constructed homes that address resiliency toward environmental changes and disasters in their respective home regions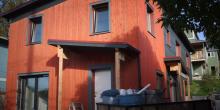 Courtland Place Passive House in Washington. Photo: Rob Harrison/Creative Commons
Free guide includes spotlight on individual projects
Pages