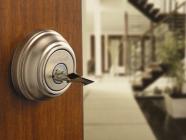 Case Study: KB Home turns to Kwikset for secure, convenient re-key technology
Learn how Kwikset's SmartKey Security Products provide value and peace of mind to KB Home and its homeowners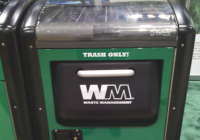 The Solar Powered Trash Compactor from Waste Management can reduce track collections by up to 80 percent by compressing contents
The Solar Powered Trash Compactor from Waste Management can reduce track collections by up to 80 percent by compressing contents using a sun-powered compactor.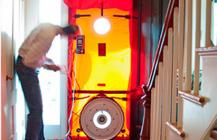 home certification, weatherization, home weatherization, home performance
The Building Performance Institute Inc. (BPI) reached 25,000 active certifications this week, more than tripling its total number of professional certifications in the home performance and weatherization workforce in just 18 months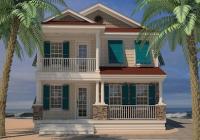 The largest of the three Show Village homes at 3,060 square feet, the Treasure Sands model is designed specifically for the resort rental market, with accommodations for multiple families and large groups. The four-bedroom house is loaded with a variety of living and entertainment spaces and amenities, including a home theater, hobby room, and master suite retreat.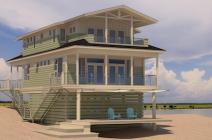 Measuring just 30 feet in width, the Sea Breeze model is designed specifically for narrow-lot, infill applications for just about any region or environment in the country — from coastal settings and mountainous areas to urban landscapes and traditional suburban neighborhoods.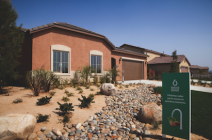 It's good to be green, but everything starts with affordability. That's what home builders have learned about creating marketable products for cost-conscious, savvy buyers. Solar panels and tankless water heaters are attractive options, but achieving green at an affordable price requires getting back to basics: using land economically, reducing waste, making the most of smaller square footage, and keeping operating costs to a minimum.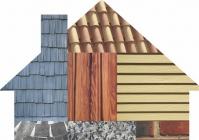 There are a number of reasons builders might make the decision to switch building products, materials, or systems. A different product may offer first-cost or labor savings over your current product. Or perhaps it will make your homes more energy efficient or green, and thus more marketable to potential buyers. Regardless of the reason, switching products does pose risks and challenges for builders.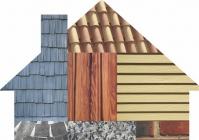 The editors of Professional Builder and Professional Remodeler magazines are in search of the latest "breakthrough" products for the residential construction industry for our annual 101 Best New Products report.
Buffett is sold on building information modeling (BIM) technology and wants home builders to believe in it too.
Pages