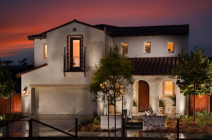 Builders profit from distressed land acquisitions
While many home builders are minimizing exposure to land assets, opportunistic companies like Charter Homes, Signature Homes, and Toll Brothers view distressed land acquisition as a solution for both short-term survival and future success.
Professional Builder survey: Most builders believe it's a great time to buy land
Recognizing the abundance of land deals available, the fact that banks are loosening their grip on distressed properties, and forecasts that show the housing market is finally on the road to recovery, most home builders believe now is a great time to be in the market for land, according to a January 2011 survey of Professional Builder readers. More than 55 percent of survey respondents agreed with the sentiment that now is an ideal time to purchase land for housing development, while less than a quarter disagreed with the statement.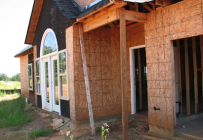 8 essentials to re-starting a failed communities
If you think improved pricing is all you need to successfully restart a failed community, think again. Learn what the best professionals are doing to ensure success when entering a community that was abandoned by the previous builder.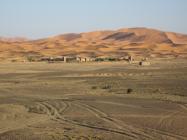 KB Homes, Toll Bros. among builders that may be on hook for desert land
Some of the country's largest home builders might have to buy hundreds of acres of desert near a failed development at boom-era prices. The legal battle between builders such as KB Home and Toll Brothers and a group of banks led by J.P. Morgan Chase stems from Inspirada, a failed development near Las Vegas.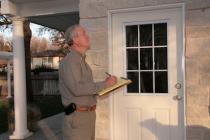 As demand for new-home construction began to wane, Steve Laughlin of Cornerstone Builders tapped into his past clients by offeri
Sure, the past five years have been chaotic and the prospects for 2011 don't exactly look entirely sunny. But there are plenty of builders and developers that are planning for growth this year by doing anything but the status quo. We reached out to Professional Builder's 112,000 readers, as well as dozens of the industry's top consultants and experts, and asked them to share their best practical, proven ideas for growing revenue and increasing profits in 2011. We present the top 35.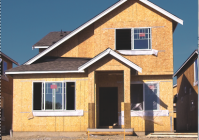 With the right price and the right location, the numbers on any unfinished house or neighborhood can look like a great deal. But the key to making money on partially completed projects is thorough due diligence and an incredibly clear understanding of the liability issues. Here's what you need to know before taking on unfinished projects.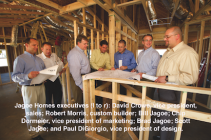 Armed with years of management improvements and a recession-busting attitude, Professional Builder's Builder of the Year kept its focus on a diversified and value-rich product offering to emerge as one of the best-run builders in the business.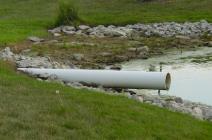 Beazer Homes has agreed today to pay a $925,000 civil penalty to resolve alleged Clean Water Act violations at its construction sites in 21 states, the Justice Department and U.S. Environmental Protection Agency (EPA) announced. As part of the settlement, Beazer will also implement a company-wide stormwater program to improve compliance with stormwater runoff requirements at current and future construction sites around the country.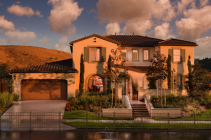 Southern California home builder TRI Pointe Homes, LLC, Newport Beach, Calif., has entered into a strategic partnership with an affiliate of Starwood Capital Group Global, LP, a leading global private equity firm focused on real estate. The partnership infuses TRI Pointe Homes with $150 million in new strategic growth equity capital to drive the expansion of its home building operations in California and the Western Region.
The NHQ Awards represent the best of the best in quality-driven home building companies, and the 2011 class is no exception. All three winners — Charter Homes & Neighborhoods, Haseko Construction, and Wathen Castanos Hybrid Homes — employ numerous quality management best practices. Here are a few particularly interesting best practices that caught our attention.
Pages