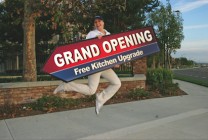 16 tips for driving consumer traffic
People can't buy what they don't know is for sale. For sales and marketing pros, the key is to connect with the right buyers at the right time. We talked to sales and marketing pros — consultants with clients across the country and the managers who are in the trenches — to find ideas to drive prospective buyers to websites and sales centers.

Bruce Witherell, chief operating officer for Freddie Mac, resigned on Wednesday, The Wall Street Journal reported.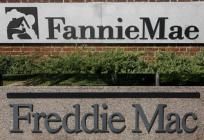 Obama's mortgage-market reform plan calls for winding down Fannie Mae, Freddie M
The Obama administration's long-awaited proposal for reforming the U.S. mortgage market calls for shuttering both Fannie Mae and Freddie Mac over a period of five years or more. The two agencies, along with the Federal Housing Administration, currently provide more than 90 percent of housing finance.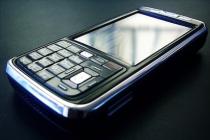 2012: The year mobile takes over
Next year, for the first time, it's expected that more consumers will access the Internet using a mobile device than a traditional desktop or laptop computer. The proliferation of smart phones like the iPhone and Droid — combined with the precipitous drop in price for these high-tech devices and better data connections — means that a sizable chunk of the population is connected 24/7.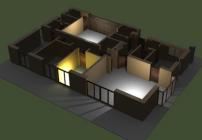 First-time buyer survey: Family features, ample storage most desired amenities in a home
Neighborhood schools, ample garage space, walk-in-closets, and walking/biking paths are among the community and home features most desired by first-time buyers, according to a survey of Professional Builder readers. Other desirable home features include an open-plan design, walk-in shower, master bathroom with dual vanities and separate tub and shower, and energy-efficient systems.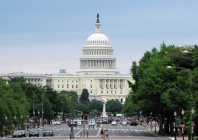 NAHB sees challenge to mortgage-interest deduction ahead
The mortgage-interest deduction, a pillar of the nation's long-held support for housing and the American Dream, is under assault, say NAHB observers who make it their full-time job to stay on top of the shifts in thinking in Washington. According to NAHB chief lobbyist Joe Stanton, the mortgage-interest deduction is in the mix this spring as a new Congress meets for the first time and begins wrestling with ideas for reducing the deficit. Some economists estimate that removal of the deduction would lower home values another 15 percent.
In this exclusive one-hour webinar, Ivy Zelman, the leading home building and building products research analyst on Wall Street, discusses recent dynamics in the home building, mortgage, home improvement, and non-residential construction sectors and offers her firm's outlook and forecast for 2011. This free webinar will take place Wed, Feb 16, 2011 at 1:00 PM CST.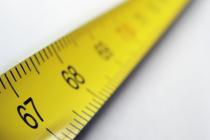 Measurement techniques for Lean building
Lean implementation requires a new mindset when it comes to measurement of the design and building process. What builders measure, and how, can make all the difference in finding and improving efficiencies in the home building process, writes Scott Sedam of TrueNorth Development. Sedam offers 10 guidelines for the measurement of Lean operations.
This past September, we wrote extensively about the state of builder and buyer financing, which no doubt is one of the most-difficult challenges home builders face today. For weeks after the issue had hit our readers' desks, I received nearly a dozen letters from builders stating how our special report was spot-on, and that they feel "stuck" without support from their traditional banking partnerships — stuck with land that cannot feasibly be developed, stuck with homes that are partially completed, and stuck with buyers that cannot quality for a mortgage under the new rules of lending.
When this magazine was launched as Practical Builder in the spring of 1936, the outlook for Americans and the rest of the world was far bleaker than what we face today. Back then we were in the throes of an extended economic downturn that would only subside after World War II ended nine years later. Since that time — 1945 to the present — housing and the American Dream have been inextricably linked. This magazine and the generations of editors and publishers that helped guide it no doubt played a role in disseminating the kind of quality information that the industry came to rely on as it grew and prospered.
Pages