This past September, we wrote extensively about the state of builder and buyer financing, which no doubt is one of the most-difficult challenges home builders face today. For weeks after the issue had hit our readers' desks, I received nearly a dozen letters from builders stating how our special report was spot-on, and that they feel "stuck" without support from their traditional banking partnerships — stuck with land that cannot feasibly be developed, stuck with homes that are partially completed, and stuck with buyers that cannot quality for a mortgage under the new rules of lending.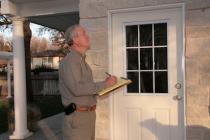 As demand for new-home construction began to wane, Steve Laughlin of Cornerstone Builders tapped into his past clients by offeri
Sure, the past five years have been chaotic and the prospects for 2011 don't exactly look entirely sunny. But there are plenty of builders and developers that are planning for growth this year by doing anything but the status quo. We reached out to Professional Builder's 112,000 readers, as well as dozens of the industry's top consultants and experts, and asked them to share their best practical, proven ideas for growing revenue and increasing profits in 2011. We present the top 35.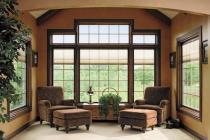 When it comes to specifying window systems for new-home projects, energy efficiency and price are the top considerations among home builders, according to a December 2010 survey of Professional Builder readers. Nearly eight in 10 survey respondents ranked energy efficiency as a top factor, while about two-thirds said price is a key consideration.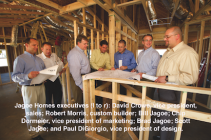 Armed with years of management improvements and a recession-busting attitude, Professional Builder's Builder of the Year kept its focus on a diversified and value-rich product offering to emerge as one of the best-run builders in the business.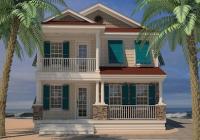 The largest of the three Show Village homes at 3,060 square feet, the Treasure Sands model is designed specifically for the resort rental market, with accommodations for multiple families and large groups. The four-bedroom house is loaded with a variety of living and entertainment spaces and amenities, including a home theater, hobby room, and master suite retreat.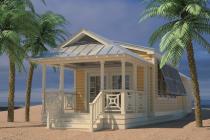 At a scant 528 square feet, the Eco-Cabana model from Palm Harbor Homes may be small in stature but it is mighty when it comes to green living. Designed to meet DOE's Builders Challenge energy performance requirements of sub-70 on the HERS Index, the model will be loaded with high-performance, sustainable features.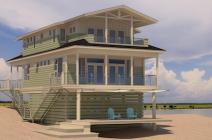 Measuring just 30 feet in width, the Sea Breeze model is designed specifically for narrow-lot, infill applications for just about any region or environment in the country — from coastal settings and mountainous areas to urban landscapes and traditional suburban neighborhoods.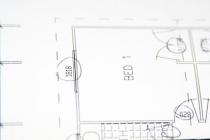 The home building industry's approach to design, plans, and specifications needs a comprehensive overhaul to find and eliminate waste in product and process. Professional Builder columnist and Lean guru Scott Sedam provides a primer on getting started with Lean design.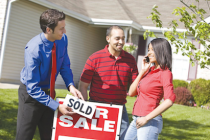 Successful builders obsess on sales conversion ratios, tracking key metrics, hiring the right people, and knowing where they stand in the marketplace, writes Bob Schultz in his latest column. Schultz offers 14 ways builders can win in the sluggish economy.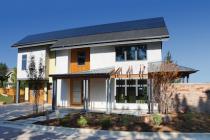 High-performance, green, sustainable — all are terms that are often used interchangeably. While they may conjure visions of solar roof panels, geothermal heating, and other expensive technologies, most home builders agree that the most important components of a high-performance home are windows, insulation, and HVAC systems.
Pages