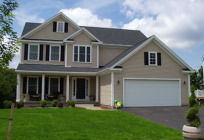 Instead of price chasing the competition, Wathen-Castanos reinvents itself as a high-performance, green builder to grow during the market's 'darkest days.'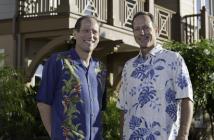 Haseko Construction Inc., Honolulu, put its quality management system to the test when it rolled out 22 neo-traditional models as part of its foray into single-family home building. Read about the 2011 National Housing Quality winner.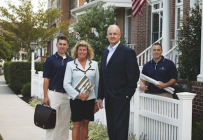 For Lancaster, Pa.-based Charter Homes & Neighborhoods, customer satisfaction is more than great service and warranty — it's about making the home-buying experience something truly special. Read about the 2011 National Housing Quality award winner.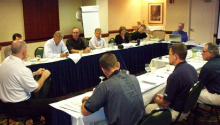 Implementing the principles of Lean in home building is no easy task, but the payoffs in waste reduction and cost savings can be substantial. Lean expert Scott Sedam provides a roadmap for getting started.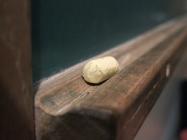 Now in year five of the worst housing market downturn since the Great Depression, most builders by now have faced monumental challenges to keep their doors open. In an effort to explore the key takeaways and lessons learned from this downturn, we sat down with three builders to discuss the impacts of the economy on their businesses.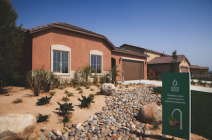 It's good to be green, but everything starts with affordability. That's what home builders have learned about creating marketable products for cost-conscious, savvy buyers. Solar panels and tankless water heaters are attractive options, but achieving green at an affordable price requires getting back to basics: using land economically, reducing waste, making the most of smaller square footage, and keeping operating costs to a minimum.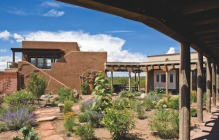 Are conservation communities on a comeback? Some experts believe so. We profile three recent conservation community developments that re-think the decades-old planning model.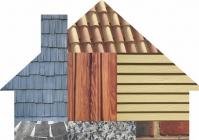 There are a number of reasons builders might make the decision to switch building products, materials, or systems. A different product may offer first-cost or labor savings over your current product. Or perhaps it will make your homes more energy efficient or green, and thus more marketable to potential buyers. Regardless of the reason, switching products does pose risks and challenges for builders.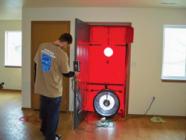 Blower door testing can provide a baseline of how well the building envelope and duct system limit air leakage.
Make sure your home designs meet the latest code requirements and green standards by applying these simple rules.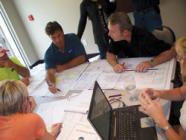 While builders rightly obsess on cost reduction, there's a revolution brewing under the banner of Lean operations.
While builders rightly obsess on cost reduction, there's a revolution brewing under the banner of Lean operations. On the surface, it resembles traditional value engineering, but there are crucial distinctions that make all the difference.
Pages