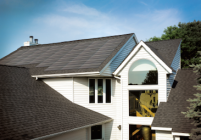 The builder will offer SunPower solar power systems at no additional cost with the purchase of a to-be-built home through April 30.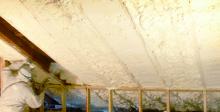 Icynene's Classic Max (LD-C-50v2) open-cell spray foam insulation has been approved by ICC-ES for use without an ignition barrier in residential projects, including unvented attics.

ExoAir Trio is an ideal 3-in-1 solution to seal out weather, thermally insulate, and provide a vapor barrier to prevent unwanted moisture at the dry side of a wall assembly.

Gerber has added several high-efficiency toilet options, all of which offer 1.28 gallons per flush, to its Allerton Collection.

The LED 15-watt Omnidirectional A19 Lamp in 300K correlated color temperature is an Energy Star-qualified replacement for a 75-watt incandescent and yields 80 percent in energy savings.

The ICS Sink with Selectronic IC Faucet was crafted to minimize splashing and create a more hygienic environment.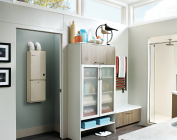 NRC661 features the same energy-saving technology as the rest of the Noritz EcoTough series of condensing tankless water heaters, and has an energy factor of 0.91 for natural gas and 0.93 for LP.
The new Master Flow Green Machine High-Power Solar Roof Vent features a 750 CFM max airflow that provides up to 50 percent more airflow than competitively priced solar vents.

CalStar has developed a patent-pending formula and manufacturing process to make a better and more sustainable brick.
Pages