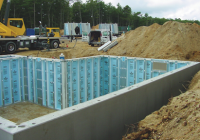 Superior Walls' Xi and R-5 insulated precast concrete wall systems use up to 70 percent less concrete in a new home than convent
Superior Walls' Xi and R-5 insulated precast concrete wall systems use up to 70 percent less concrete in a new home than conventional foundations.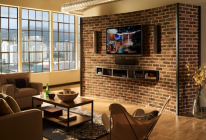 Product of the Week: MediaWall built-in stone wall
Eldorado Stone has designed a built-in stone solution to the integrated multimedia space with its new MediaWall. The MediaWall is the latest addition to the company's revolutionary Gemstone Wall collection of easy-to-create, interior design concepts that transform walls with stone and brick veneer.
Designed to eliminate subfloor nail squeaks while providing more holding power, the TetraGrip Subfloor Fastening System from Paslode features a barb-threaded design that allows the fastener to drive like a nail and hold like a screw.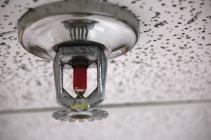 Homebuilders in Pennsylvania are upset over a new requirement that says all new residential construction must have sprinkler systems installed, The Delaware County Daily Times reported.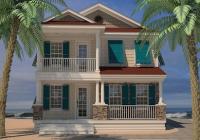 The largest of the three Show Village homes at 3,060 square feet, the Treasure Sands model is designed specifically for the resort rental market, with accommodations for multiple families and large groups. The four-bedroom house is loaded with a variety of living and entertainment spaces and amenities, including a home theater, hobby room, and master suite retreat.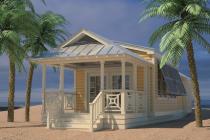 At a scant 528 square feet, the Eco-Cabana model from Palm Harbor Homes may be small in stature but it is mighty when it comes to green living. Designed to meet DOE's Builders Challenge energy performance requirements of sub-70 on the HERS Index, the model will be loaded with high-performance, sustainable features.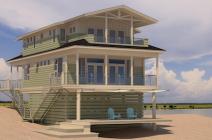 Measuring just 30 feet in width, the Sea Breeze model is designed specifically for narrow-lot, infill applications for just about any region or environment in the country — from coastal settings and mountainous areas to urban landscapes and traditional suburban neighborhoods.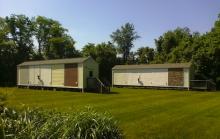 NAHB Research Center's latest study identifies wall assemblies that perform the best in mixed-humid climates, such as Washington, D.C., Nashville, and Cincinnati. The claddings used in the study include traditional stucco, fiber-cement siding, brick veneer, manufactured stone, vinyl siding, and insulated vinyl siding.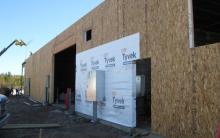 Working with structural insulated panels has its challenges, especially for first-time users. To help shed some light on the common problem areas, we've asked a SIPs expert to provide key tips and do's and don'ts when working with the technology.
Pages