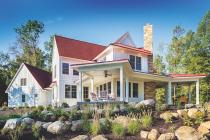 Photo: Jeff Garland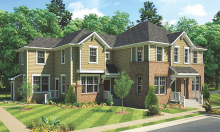 Smaller-scale infill designs are not just for well-established urban areas anymore.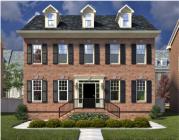 Comstock Homes of Washington, LC announced the opening of its latest community. Located at 6000 New Hampshire Ave., The Hampshires is a community of 111 single-family homes and town homes in the Lamond-Riggs neighborhood in Northeast Washington, D.C.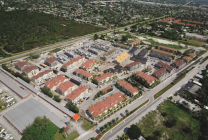 Shuttered Florida development gets new life as mega-green rental community
Seabourn Cove in Boynton Beach, Fla., is on pace to become the largest NGBS gold-level multi-family community in the nation.
Architects and designers present their best design ideas for jump-starting home building
In smaller homes, a typical great room can become uncomfortably tight. The One-and-One Great Room by Dale Patton of Danielian Associates not only feels large, it lives large.
Jeff Larsen of MVE & Partners presents a rowhouse concept with an interlocking or keyed garage configuration that achieves higher densities than conventional rear-loaded rowhouses.

Trumark Homes, townhomes, Silicon Valley, California, Capitol Station, San Jose
Trumark Homes has acquired Capitol Station (formerly called Grandview Terrace), a development of 34 partially completed townhomes located in the city of San Jose at the northeast corner of North Capitol Avenue and Grandview Drive.
home builders, market, housing market, builders
Ashton Woods Homes wants to finish the partially completed ­Copley Square townhome development south of downtown Orlando that has lain dormant for the last three years.
Pages